Live Event
Sat Sep 16, 2017
9AM - 3:30 PM CDT
Olympic Field
1675 E. Old Schaumburg Road, Schaumburg, IL 60194
Online Auction Closed!
Join Us For The Live Event.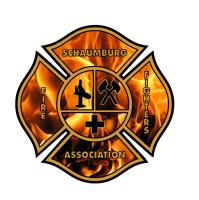 The online portion of the Schaumburg Firefighter's 24th Annual Charity Softball Tournament may be over, but we are just getting started.
Join us at Olympic Fields in Schaumburg on Saturday September 16th from 9 until 5 for our Charity Softball Tournament and the conclusion of the auction.
High bids and absentee bids from the online auction will carry over to the live event. The auction will end at 3:30pm.
Winning Bidders will be able to pay for their prizes and take them home that day.
Become a Sponsor
If you or your organization would like to become a sponsor please complete our simple form and we will contact you.