Top Bidders
Sidesanne

$595

EFerg

$500

KimCorpany

$340

juneadonaldson

$280

mpheid

$222
Thank You for Supporting Our Auction!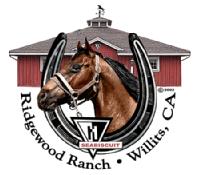 If you missed the auction, it's not too late to help nominate Seabiscuit's restored stud barn to the National Register of Historic Places! You can support our mission to preserve and protect the cultural legacy of Ridgewood Ranch, a 5,000 acre ranch nestled in the oak and old growth Redwood-studded woodlands of Northern California with a direct donation by clicking here.
Thank you for supporting the Seabiscuit Heritage Foundation.
Special thanks to Parducci Wine Cellars, our Triple Crown Sponsor!
JUST A TASTE OF WHAT'S AVAILABLE: