Donate Cash
Auction Links
Top Bidders
jc33f9586

$2,737

as5f7346b

$1,410

se0895ba3

$1,175

abcdba0f1

$1,010

jva6a2a11

$795

mh61314d2

$710

cs61d981b

$690

mde39bf41

$650

kcd9d77f0

$500

tbcacfb2b

$450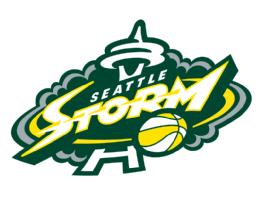 'Why We Wear Pink' - Join the Seattle Storm and check out our annual Breast Health Awareness Auction. All funds raised will benefit the Swedish Cancer Institute.
In partnership with Swedish and the Swedish Cancer Institute, the Seattle Storm has unveiled its' 2018 Breast Health Awareness campaign, 'Why We Wear Pink.'
'Why We Wear Pink' will focus on 12 women: doctors and current and former Swedish Cancer Institute patients, who have been deeply impacted by breast cancer, featuring their journey and resilience in their fight against breast cancer. Storm players, in 1-on-1 conversations with the women from Swedish Cancer Institute, share with us these deeply moving stories, which will be illustrated on unique, custom-made shoes that each Storm player will wear on Aug. 3.
The women featured in the 'Why We Wear Pink' campaign represent a much larger network of women and their families, friends and medical teams impacted by breast cancer, and who are the reason why Storm players will wear pink on Aug. 3.
In addition to featuring 12 unique women and their stories, the evening will also aim to raise funds for Swedish Cancer Institute through an online auction, with marquee items, including the autographed right shoe of every Storm player and their autographed, Nike game-worn jersey.
All items will be on display in person at the Seattle Storm Breast Health Awareness game on Friday, August 3 at 7pm at KeyArena. Online and mobile bidding will open on Monday, July 23, 2018 and will continue until 8:30 pm PDT on Friday, August 3.
Any winning bidders can pick up their items at the conclusion of the Storm game. Any winning bidders not present at the game can opt to pick up their items from the Storm Front Office or have their items mailed to them.*
*Shipping fees may apply.