Auction Links
Top Bidders
js068a196

$3,111

ms1552ad1

$2,032

kb09d9930

$835

ah7a7e497

$820

mh8f96d6f

$710

tr0611b1f

$690

kwe09a9e0

$645

mde39bf41

$610

ch13c947e

$511

jabfdcd18

$406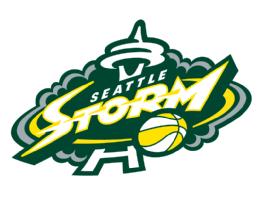 Join the Seattle Storm in our annual Breast Health Awareness Auction. All funds raised will benefit the Swedish Cancer Institute.
The Seattle Storm is auctioning off a number of great items to raise money for the Swedish Cancer Institute as a part of our Breast Health Awareness Initiative.
All items will be on display in person at the Seattle Storm Breast Health Awareness game on Saturday, July 8 at 6 pm at KeyArena. Online and mobile bidding will open on Monday, June 26, 2017 and will continue until 7:30 pm PDT on Saturday, July 8.
Any winning bidders can pick up their items at the conclusion of the Storm game. Any winning bidders not present at the game can opt to pick up their items from the Storm Front Office or have their items mailed to them.*
*Shipping fees may apply.