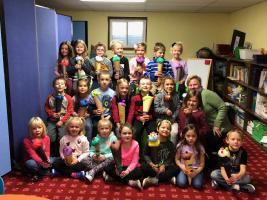 WELCOME to the Bids for Kids classroom APPEAL!
The APPEAL portion of our auction is where we ask our participants to help us fund specific items for the new and repurposed classrooms and offices that did not quite make it into the construction budget. Now more than ever we are so excited to open up our new addition in the Fall! Sponsorships start at $25 for items, others start at $50 and $100. Every dollar counts. Every dollar is so appreciated by the school staff!
Simple go to the list of auction items and everything you see listed is "Buy Now" where you can help purchase things like white boards, classroom TVs, and other office and classroom needs. If you want to, for example donate $300 towards the art kiln, then choose three $100 units on that item.
All donations to the appeal are 100% tax deductible!
Thank you again for your continued support of our staff and students!
Some of Our Appeal Items: