Donate Cash
Auction Links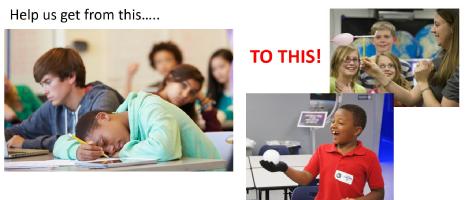 You can inspire the future!
Auction runs April 1-7 - more items still being added, check back often!
The Space Foundation is holding an auction with 'out-of-this-world' items to raise money for our education programs to inspire the next generation of scientists, engineers, and technology professionals!
Get ready for out-of-this-world fun that makes a difference on our planet. Proceeds benefit STEM education programs of the Space Foundation, annually providing innovative and immersive STEM education to more than 50,000 students and teachers throughout the US and around the globe.
BID HIGH...AND BID OFTEN!
Can't attend Yuri's Night, but still want to participate? No problem!
If you cannot attend the event, you can bid online from where ever you are starting April 1st and still support us! Bidding closes for all items on April 7th at 8:30pm MT. You can place maximum bids, and then get notified if you have been outbid.
Another great thing about our auction is that anyone, anywhere can support us by bidding for items in the auction and not be at the event. For most items, we will ship items to winning bidders (plus shipping costs). Please share our link with the 'Refer Friends' button on the right!
Live Event Details
Sun Apr 7, 2019
5:30 PM - 9PM MDT
Space Foundation Discovery Center
4425 Arrowswest Dr Colorado Springs, CO 80907
Add to My Calendar
Get Directions
Celebrate the past, ensure the future! It's a party with a purpose – prepare the STEM innovators of tomorrow while celebrating two epic pioneering events in history– man's first journey into space and the first Space Shuttle flight.
The fifth annual Space Foundation Yuri's Night is a fundraising event that supports our STEM education programs. In addition to celebrating the two major milestones in humanities history, the event also kicks off the annual Space Symposium, the largest gathering of the space industry in the world.
Proceeds from the evening benefit our STEM programs, annually serve more than 50,000 students and teachers with authentic, hands-on STEM experiences to inspire the next generation.
Adults 21+ years and older are treated to astronauts, world-class exhibits, interactive space activities, 'out-of-this-world' photo bar, and more.
For more information on what to see and do at Yuri's Night, and to purchase tickets, please visit http://GoYurisNight.com/
Why STEM? Why the Space Foundation?
STEM is driving our global marketplace. It is the fastest growing career field, and the Space Foundation has spent the last 30+ years developing innovative programs that engage, inspire and propel thinking to the next level. Our programs contribute to a pipeline of an educated, curious, and equipped workforce for future generations. We annually serve more than 50,000 students and teachers from all over the US and world, providing authentic, hands-on STEM experiences that inspire the next generation of explorers and innovators.
Every $10 is another student inspired to reach for the stars. Imagine the student you could impact when you bid!
Don't miss out on these awesome items!