Auction Links
Top Bidders
lcancel

$2,060

OHellman

$930

LisbethSalander

$845

jd0e97ec9

$829

mjwhitesf

$776

Medeiros

$695

jenbetti

$695

Shecka1121

$680

tw94165e9

$620

gc9a277a3

$570
The Online Auction is Open! Our Live Event is coming soon.
The online portion of A Night in Venice Masquerade Ball is now open. The auction will run from April 1, 2017 to April 10, 2017, with the live event taking place on April 8, 2017. Proceeds go to Saints Peter and Paul School in order to support Co-Curricular. Auction items range from exotic vacation getaways to donated items guaranteed to delight and surprise. So, tell your friends, family, community. Let the bidding begin!
Live Event Details
Sat Apr 8, 2017
6:30 PM - 11:30 PM PDT
Holiday Inn San Francisco-Golden Gateway
1500 Van Ness Ave, San Francisco
Add to My Calendar
Get Directions
A Night in Venice Masquerade Ball
Join us for a night inspired by the cultural renaissance of Venice with our very own Masquerade Ball!
Delight in cocktails, dinner, dancing with DJ Dennis Gallegos at the turn tables, Opera singing by special guests Valentina Simi, Paolo Biondi and Lola Simi and a rousing live auction.
Make Your Bid to Support Saints Peter and Paul School!
Now is your chance to not only get all the great items you want, but to do it knowing you are helping support our organization and mission.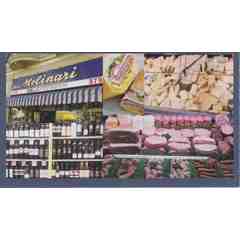 Molinari Delicatessen