Featured Sponsor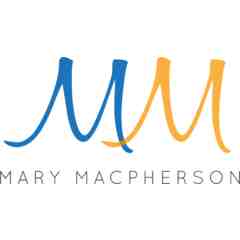 Mary Macpherson
Donate Cash
Auction Links
Top Bidders
fvff3399d

$1,900

phf601d50

$1,200

GauravWillOutbidMe

$1,165

janinegettinger

$1,098

stevew2619

$874

aq2be86b8

$800

leeder4

$711

nkrause

$700

ldaf9830b

$655

cbriem

$653
LIVE NOW - 2018 Saints Peter and Paul School PTO Spring Fundraiser & Auction!
The online portion of Hawaii One-8, A Tropical Escape is now open.
Looking for a deal? Want to support our students? Do you enjoy friendly competition?
Yes?!
This is the place for you!

The auction is OPEN from April 20, 2018 starting at 8AM to April 30, 2018 closing at 8PM, with the live event taking place on April 28, 2018.
Live Event Details
Sat Apr 28, 2018
6:30 PM - 11:30 PM PDT
Holiday Inn San Francisco - Golden Gateway
1500 Van Ness Avenue, San Francisco
Add to My Calendar
Get Directions
Hawaii-One-8, a night to live the tropical 60's magic following its 1959 statehood. Escape to an era of dreamy ocean breezes, tiki torched-lined beaches, classic Don Ho luaus, and Elvis on ukulele all while the Five-0 kept a careful eye.
Put on your best Hawaiian shirt or throw a flower in your hair for our escape as we kick off the night with a tropical-inspired cocktail reception, followed by an authentic Hawaiian dinner including Roast Pork Lau Lau and Coconut Veggie Stir-Fry and be inspired with traditional Polynesian and Hawaiian Dances by the Island Breeze Dancers.
The night will be complete with another rousing auction as Chris O'Connell and Mary Macpherson manages the competition for popular items such as Christmas Show front row tickets and an Original Joe's Wine Pairing and Dinner for 16 Guests. And of course, we'll cap our tropical escape with dancing to the tunes of DJ Dennis Gallegos.
Please RSVP today at https://hawaiione-8.eventbrite.com
Make Your Bid to Support Saints Peter & Paul School!
Proceeds help support the Saints Peter and Paul School's scholarship and co-curricular offerings including: Art in Action, music, theater, computer lab, coding, Italian, Spanish, physical education, and robotics.

Show your support by clicking on the "Donate Items" button to contribute to our auction catalog.

Give a little and get a lot in return.