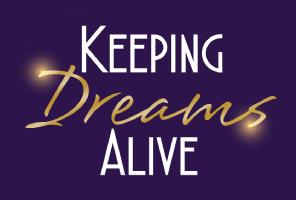 40 Years of Change
SSFS will celebrate our 40th anniversary by hosting our annual spring gala, Keeping Dreams Alive, on Saturday, May 2, 2020 at Olympia Fields Country Club. For the last 40 years we have been providing comprehensive, coordinated services to families in which domestic violence exists without imposing any one solution. Our annual Gala raises funds to support the programs and services we provide to create a world free from domestic violence.
Live Event Details
South Suburban Family Shelter's annual Keeping Dreams Alive Gala
Friday October 2, 2020 at 5:30 PM
Speakeasy - 5:30 PM
Plated Dinner - 6:30 PM
Music presented by The Ropers
Become a Sponsor
Help us keep dreams alive for those who have been impacted by domestic violence by becoming a sponsor today. Please contact Brittany at bwilliams@ssfs1.org for more information.