Top Bidders
vn339de99

$650

jm306d482

$510

tn11197ef

$390

ki2768572

$390

shb3241f1

$175

twb0ded43

$165

ml6a1ff7b

$156

psandersonb

$149

jk861e985

$95

egc19f9ce

$85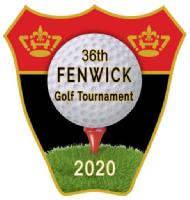 36th Annual Golf Classic

Bishop Fenwick and St. Mary's of Danvers Partner on the links
Join our On-Line Auction in Support of our Students
36th Annual Golf Tournament
Ipswich Country Club
September 21, 2020
On-Line Auction September 19th - 25th
2020 HONORARY CHAIRPERSONS
Sr. Theresa Ryder, SND
Educator and Spiritual Presence
St. Mary's 19 Year Golf Classic Honoree
Benefactress of St. Mary's and Bishop Fenwick

Mr. Ralph LeDuc
"Mr. Fenwick"
Alumni Parent
St. Mary P'80, '82, '84 Bishop Fenwick P'84, '86, '88
THANK YOU TO OUR 2020 SPONSORS!

Tournament Sponsors
Ameriprise Financial Services Inc.
Dan and Chris Mahoney
DMB Financial, LLC
Matt and Sue Guthrie, Dan and Krista Kwiatek
The Dunn Family

Event Sponsor
The Family of Bernie Mitchell, Fenwick Class of 1967

Lunch Sponsor
Century Bank and Trust

Golf Cart Sponsor
R. Stanton Dodge '86

Reception Sponsor
Brenner Facility Services

Putting Green Sponsor
Salem Five Bank
Birdie Sponsor
Daily Printing
David and Pat Slade
Brookwood Landscape and Stonework Inc.
Jason and Dawn Morey

Tee & Green Sponsors
Archie and Marie Mitchell Cerullo
Gilford Auto Sales, LLC
St. Jean's Credit Union
Jay & Sharon Burrill
Alan & Genevieve Fiorente
Michael & Sarah Barnum
Salem Five Bank
North Shore Auto Body, Inc.
David and Joyce Buccheri

Supporting in Spirit
Kari Reifel
Tom & Joan Harrington O'Hare
Auction Terms and Conditions

1. Disclaimer: The Bishop Fenwick/St. Mary's Golf Auction Committee ("Committee") has attempted to provide accurate and thorough descriptions for all items being auctioned. Most of the descriptions which the Committee has provided for the auction items have been obtained from the donors. Both the Committee and Bishop Fenwick High School & St. Mary's specifically disclaim that they have extended any warranties or guarantees, or made any representations, with respect to the validity, authenticity or condition of any items offered for sale at the auction. By participating in the auction, all successful bidders acknowledge and agree that all items are sold "as is", without any express or implied warranties.

All items will be available for pickup at a later date to be determined by Bishop Fenwick High School and St. Mary's per Covid-19 regulations. Arrangements for delivery can be make for non-local winners. Items for pick up only is identified in the "Item Description" section of the item. Arrangements for delivery of "to be provided" goods, services or other items, shall be made solely between the winning bidder and the donor. Neither Bishop Fenwick High School, St. Mary's, nor the Committee shall assume any role or duty in connection with the delivery of such goods or services. Any statements made on the auction site, or made elsewhere, by or on behalf of Bishop Fenwick High School, St. Mary's or the Committee are for informational purposes only and may not be relied upon by any donor or bidder. All donors and successful bidders agree that they have not, and will not, rely upon any estimate of value given by Bishop Fenwick High School, St. Mary's or the Committee concerning the value of any item offered for sale within the auction, for tax purposes or for any other purposes. All participants, including donors and purchasers, are instructed to obtain independent tax advice from a professional concerning the appropriate tax treatment for any item donated or purchased within this auction, including, without limitation, all valuation issues. As a general rule, the amount of any successful bid, claimed to be tax deductible, must exceed the estimated value of the item ascribed by the donor

2. Time Limit: All gift certificates and services should be claimed within one calendar year unless another date is indicated on your certificate or online.

3. All bidding must be done online.

4. The highest bidder acknowledged by the Committee shall be the purchaser. All sales are final.

5. Full payment of each winning bidder's account must be processed and received successfully by Bishop Fenwick High School before any and all items will be considered for pickup or shipped.