Donate Cash
Auction Links
Top Bidders
newcat189

$1,831

sra063af7

$1,191

Cornyn

$1,022

gn01718cf

$695

fh7aa2918

$613

ao3489ba7

$467

pmonterroso

$433

pgbe1827c

$408

eghs

$393

gc3d1fa8e

$345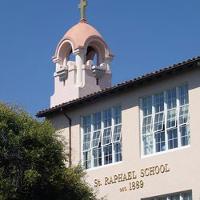 The Saint Raphael School Auction is Open! NOW is the time to bid!!!
* * * Welcome to Saint Raphael School's Auction Fundraiser * * *
Check out the fun and unique items that you can bid on to raise funds for Saint Raphael School!
Our exciting catalog of auction items is sure to have something for everyone. Keep a look out for tempting donations from your favorite local businesses, including many new to our auction this year:
Delicious dinners and gourmet treats from local favorite eateries
Unique experiences—from theater to wine tastings; from the symphony to the county fair, from fishing to rafting adventures
Services from local professionals—from spa and beauty treatments to fitness and training packages; from aesthetic dentistry to estate planning; from home maintenance to auto maintenance, and more
Fun family outings and activities, including: zoos, museums, amusement parks, miniature golf, the county fair, bilingual music classes, more
Sports tickets and activities, including the Oakland A's, SF Giants, Warriors, ski passes, golf, martial arts, gymnastics, water sports, and beyond
Kids Summer Camps for every age and interest
Awesome merchandise including televisions, electronics, appliances, musical instruments, jewelry, and more
Treat yourself to something great while you help support local youth education!
* Don't forget to check back often, as new items are always being added *
Saint Raphael School thanks you in advance for your support and your participation.

** A note about "Buy Now" pricing… This year we've added a "Buy Now" feature to many items. This means that bidders can bypass the uncertainty of the bidding process and purchase desired items instantly! Most of our "Buy Now" items reflect a modest (few dollars) premium on the face-value of the item—typically with gift cards.
With the full face value of the gift card returning to a bidder with the item purchase, we hope that our bidding school supporters will consider the small additional amounts as modest school donations offered in exchange for the instant purchase option!


Live Event Details
Sat Feb 22, 2020
5:30 PM - 10PM PST
Saint Raphael School - 1100 Fifth Ave., San Rafael, CA 94901
Add to My Calendar
Moonlight Masquerade: An Auction & Gala Benefiting Saint Raphael School
Join us as we gather for a delightful evening of dinner, dancing, and bidding in support of Saint Raphael School.
Fabulous food and good company—who could ask for more!
Pricing is set at $60/person for individual tickets.
Or, reserve a Premium Table for $600 which includes reserved seating for 8 guests and 2 bottles of wine.
Online ticket sales have ended but tickets can be purchased through the school office. Inquire at: 415-454-4455
* Please be sure to indicate your attendee names and entree preference during checkout. *
A bit about Saint Raphael School...
Saint Raphael School (SRS) is located in the heart of downtown San Rafael and has been educating children throughout Marin and beyond since 1889.
We celebrate diversity and inclusiveness in a warm, welcoming school community. Students from preschool through eighth grade benefit from an academically rigorous and spiritually nurturing education.
With your support, Saint Raphael School can continue to provide a diverse and enriching educational experience with funding for music, physical education, art, computer sciences and technology, and so much more. SRS welcomes students of all religions, ethnic backgrounds, race, and color. We celebrate our differences and unite as friends and family.
Check out these terrific items and more!