Featured Sponsors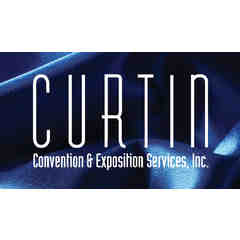 Curtin Conventions & Exposition Services, Inc.
Donate Cash
Auction Links
Welcome to the 11th Annual
St. Vincent de Paul Fashion Show
Ticket Purchasing Site
Saturday, March 3, 2018
All of the money raised at the event goes directly to St. Vincent de Paul Catholic Schools.
Don't forget to purchase Tuition Raffle Tickets for your chance to win free tuition for the 2018-2019 school year!

You can order Tuition Raffle tickets along with your Fashion Show tickets when you select ORDER TICKETS below!

Click the TICKETS FOR TUITION logo below for more information. The winning ticket will be drawn at the Fashion Show: Dinner Seating. Winner need not be present to win.
Live Event Details
Sat Mar 3, 2018
11AM - 11PM PST
Sheraton Petaluma
745 Baywood Dr, Petaluma, CA 94954
Add to My Calendar
Get Directions
Let's Dance! Throwback to the 80's
11th Annual St. Vincent Fashion Show
This event has been known to sell out, so buy your tickets early!
Featuring 2 performances:
11:00 a.m. Matinee seating - $75
5:00 p.m. Dinner seating - $85
In addition to the exciting fashions modeled by our own St. Vincent students, the event will feature music by the SVHS Jazz Band, a silent auction including a priority student parking space, top lockers and FRONT ROW SEATS AT GRADUATION, as well as several fun games and baskets!
Visit the "David Bowie Lounge" for
Bon Jovi Bloody Marys and Michael Jackson Mimosas at lunch $7 each
and
The David Bowie Cocktail: Vodka, Pomegranate juice and fresh lime for dinner $12
GAMES
- The B-52'S 52 Cards: Pick the right card and you could win $520!
- Hall & Oates Heads/Tails: The last person standing wins!
- The Men-at-Work Wine Vault: Only one key will open the treasure chest!
Don't forget, the winner of our 2018-19 $15,000 Tuition Raffle will be announced at the dinner show. Will you be the lucky winner? Only 300 tickets will be sold.
Visit the Tuition Raffle Homepage
MORE TICKETS = MORE CHANCES TO WIN
Free Tuition for the 2018-19 School Year
Only 300 tickets will be sold!
Winnings can be used at any accredited California school (including college)