Top Bidders
Suburb

$1,664

SouthSeas

$1,622

Rushman

$1,335

moring

$1,260

agfusion

$1,075
A HUGE "THANK YOU" TO EVERYONE WHO PARTICIPATED IN THE AUCTION!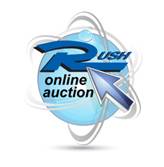 We would like to thank everyone who:
*Placed a bid
*Generously donated time and or
an item(s)
*Passed along the website information to
friends, family and co-workers
We would not have been able to host such a successful auction without all of you!
CONGRATULATIONS To All Winning Bidders!
Each Winning Bidder will receive a confirmation email within 48 hours after the auction closes.
Items will be ready for pick-up at the Texas Rush Offices on the following dates...
April 17th from 1:30 - 4:00
April 19th from 9:00 - Noon
April 20th from 10:00 - Noon
Texas Rush Offices are located at 2204 Timberloch Place, Suite 225, The Woodlands, TX 77380
Many Thanks to our Auction Sponsors !!!
The Auction May Be Gone, But Our Soccer Never Sleeps !!
Even though our auction has ended, our organization and our mission have not. We would greatly appreciate your continued support of Texas Rush Soccer in terms of time, effort and funding, and will do our best to keep you up to date on future activities.
You can always find the latest news and updates for Texas Rush Soccer Club at www.texasrush.com
Thanks to all of our Texas Rush Sponsors !!!