Live Event
Fri Jun 6, 2014
6PM - 9:30 PM EDT
Tyler Mansion, Bucks County Community College, Newtown Campus
275 Swamp Road Newtown, PA 18940
Donate Now
Top Bidders
rd54257c0

$645

jg0b1bda6

$615

gwb3b838c

$520

jp961d750

$420

ks208d30e

$340

em63223d7

$305

tz1b6d0d9

$300

cf686f1f0

$275

bm3de2c42

$275

ad48cb1f9

$250
Bucks County Community College Foundation welcomes you to the 26th Annual Tasting for Tyler Party on June 6, 2014. Purchase your tickets today and you will be automatically registered to our online silent auction!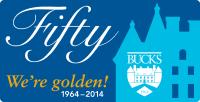 Please join us as we celebrate BCCC's 50th anniversary out on the patio of Tyler Mansion at Bucks County Community College, in Newtown. Invite your friends and family to savor food and spirits from over 30 of Bucks County's finest restaurants, wineries, breweries, caterers and bakeries. Come see why Tasting for Tyler was voted the "Best Foodie Event" in Bucks County.
This year we'll be celebrating with tethered hot-air balloon rides out in the gardens and dancing to music from the past five decades with DJ "Jessie". Oh, and by the way the Mummers will be "strutting" here, too.
You have the opportunity to support Bucks by purchasing tickets, bidding on items in the silent auction, or by making a donation to directly help a Bucks student.
Please remember the password you create when purchasing tickets as there will be mobile bidding* for the silent auction. You don't have to wait until the event to start bidding. The option to bid online is now available!

*The ability to bid from your smart phone or at our strategically located kiosks.
**For more information please call 215-968-8224 or email foundation@bucks.edu.