Donate Cash
Auction Links
Top Bidders
wsc33d5ec

$635

abosch

$600

sb4be1209

$520

as5d948e8

$300

jd1441fc2

$220

asc52eade

$170

jc1deebd6

$110

bc1e9cfb8

$105

wl6e51889

$100

VidaHarband

$95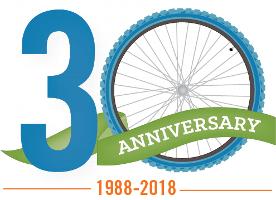 Trips for Kids Marin online auction is closed.
Trips for Kids Marin is auctioning off a number of fun and unique items to bid on to raise money for Trail Rides, Earn a Bike and Mobile Bike Workshop programs.

The Online auction will close Thurday, October 18th while we transition to the Live auction at the 30th Anniversary Gala on Friday, October 19th.



Live Event Details
Fri Oct 19, 2018
6PM - 9PM PDT
Mill Valley Community Center
180 Camino Alto, Mill Valley, CA 94941
Add to My Calendar
Get Directions
Silent Auction opens 6pm
Hosted beer, wine and food stations 6-8pm
Presentation 7:30-8pm
Bred2Shred 8-10pm
Silent Auction ends 9pm
This event would not be possible without the support of our sponsors
Marin Community Foundation
Dino J. Ghilotti Foundation
Moving Kids Forward Team
Shaugn & Polly Stanley
Axis Architecture
The Barnes Firm
Atashi Chakravarty & Jon Janzen
Sutton Suzuki Architects
Odenberg Ullakko Muranishi (OUM)
D&H Construction
Become a Sponsor
Place your company's logo on our site that links back to your own web page and you could develop new business. We can track how often your logo is viewed and clicked to see just how many people are accessing your site.