Auction Open! Let the Bidding Begin!
The YPO Auction is now open. The auction will run from May 13, 2016 to May 20, 2016.
As an attendee at our Erik Wahl event in early April, you may recall that Erik created two original paintings onstage during his presentation. Since several of you have expressed interest in acquiring one or both of these works of art, we have decided to host an online auction for the paintings.
As a reminder, Erik does not sell his paintings directly to the public. They are only available through his public appearances. This limited availability tends to drive up the prices for his paintings. In fact, the singer Pink purchased one of his works for $10,000 in 2012.
All proceeds from this auction will be split 50/50 between our chapter and United Way. If you loved either or both of these paintings, we urge you to bid early and bid often. Happy bidding!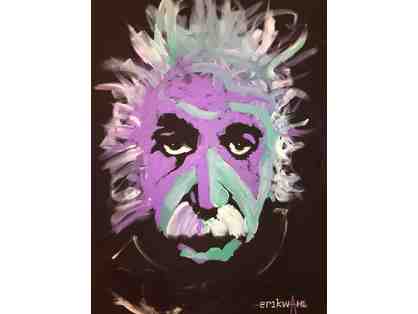 Portrait of Albert Einstein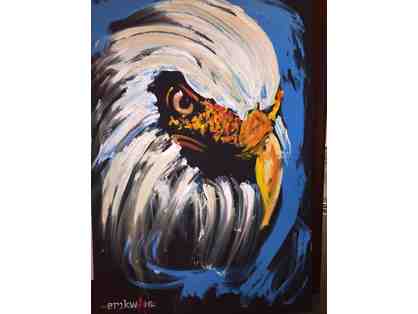 Portrait of American Bald Eagle