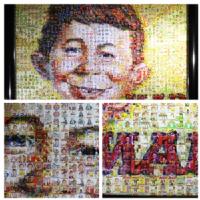 Welcome to the VJCJ July Auction!
The VCJC July Auction is now open. The auction will run from July 1, 2018 to July 23, 2018, with proceeds going to Van Cortlandt Jewish Center, to recoup emergency plumbing charges incurred. Auction items range from exotic vacation getaways to donated items guaranteed to delight and surprise. So, tell your friends, family, community. Let the bidding begin!
Make Your Bid to Support the Van Cortlandt Jewish Center!
Now is your chance to not only get all the great items you want, but to do it knowing you are helping support our organization and mission. The Van Cortlandt Jewish Center has, for over 50 years, been providing our community with essential services. We operate as an Orthodox Synagogue, and house the JASA Senior Center and the Mosholu Montefiore Early Child Education/Universal Pre-K/Head Start Program.
Our building is getting older, and with age comes necessary repairs. We ahve been without air conditioning for over a year now, forcing seniors and congregants to hold events and services in more limited spaces. We also just had an emergency plumbing expense in excess of $20,000. This makes fundraising such as this auction a hopeful means to put back money into our defecited budget. If we do well enough we can look into air conditioning for the upcoming summer months.