Live Event
Sat May 3, 2014 9PM -
Sun May 4, 2014 12AM PDT
Crowne Plaza Redondo Beach and Marina
300 N. Harbor Drive Redondo Beach, California 90277
ONLINE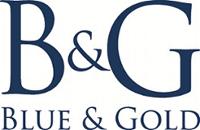 Welcome to Vistamar School's online auction, Blue & Gold 2014! The auction will run online from May 1 thru May 12 and will feature a number of fun and unique items to bid on to raise funds to support construction of the World Language Commons. We hope you will support us by telling your friends and relatives about it (there's a facebook share button!) and by checking out the many amazing items up for grabs.
May 1 to May 12 at noon

We will be adding items regularly so please visit again soon or sign up for email updates on this auction homepage.
There will also be a silent and live auction on May 3rd at the Crowne Plaza in Redondo Beach. Those items will not be featured online. We hope you will also attend the event.
Questions? Maybe you would like to donate or purchase tickets to the live event? Please contact us at auction@vistamarschool.org