Live Event
Thu Apr 4, 2019
6PM - 9PM EDT
Sunset Terrace @ Chelsea Piers
at the western tip of Pier 61 (past the Sky Rink), NYC
Donate Now
Thank you!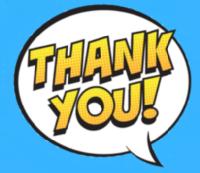 Thank you to everyone who made our auction a success! To all of the generous donors and bidders and to everyone who participated, thank you so much - we couldn't have done it without you!
If you did not win an item and would like to be part of the Village Preschool Center's fundraising effort, you can make a donation here.
You can pick up the items you won between April 10-12 at VPC. Items that require special shipping will go out starting April 12, with shipping cost added to the total credit card charge.
If you have any questions about our auction, please email us at nadia@vpcnyc.com.