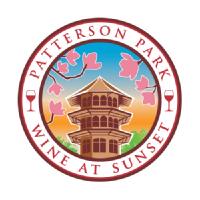 Friends of Patterson Park is preparing an auction for our 2019 Patterson Park Wine at Sunset!
Our 15th Annual Patterson Park Wine at Sunset will take place on May 23, 2019 in Patterson Park, with wine-tastings, small bites from local restaurants, live music AND a silent auction, which will open online on May 17 and culminate at the event.
The Friends of Patterson Park will be auctioning off a number of fun and unique items to bid on to raise money for our programming in the park - and the more items we have the more money we can raise, so we're asking for your help.

Show your support by clicking on the "Donate Items" button to the right to contribute to our catalog.

Give a little and get a lot in return.
Whether you have 1 item or 100 to contribute, your participation is an invaluable part of our fundraising efforts. By donating an item or service directly online, you'll be helping to raise money for our organization, and you'll receive a mention on our site that can link back to your own web page.
OUR MISSION:
The Friends of Patterson Park is a non-profit dedicated to preserving and protecting historic elements in Baltimore's historic Patterson Park, including the 1892 Pagoda and 1860 marble fountain; providing free arts, cultural and recreational programming to the community; stewarding the park through coordination of hundreds of volunteers who plant trees, mulch, clean the Boat Lake and more; working for park improvements such as trash cans, bike racks, etc.; serving as a staunch park advocate and liaison to the city, state, and other entities.
More information is available at our website, www.pattersonpark.com.