Top Referrers
Meghan O'Neill

22

Anastasia Brigis

8

Katherine Collins

7

Santina Lena

5

Diane Traynor

5
Refer Your Friends
Top Bidders
Shop2Much

$1,686

psandersonb

$1,025

0102

$849

jimbo2222

$700

kenabbott

$663
Welcome to the YMCA of Long Island's FIRST Online Auction!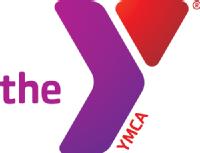 Since 1995, the YMCA of Long Island, Inc. has offered a FREE Pre-Teen & Teen Center Program, which has become one of our most recognized and successful programs. As a result, more than 245,500 teens have chosen the Y as their place to be on Friday and Saturday evenings. The YMCA core values—Caring, Honesty, Respect, and Responsibility— serve as our guiding precepts, helping our teens to be more healthy, confident, connected, and secure. Here, they enjoy activities such as aquatics, weight training, fitness, dance and basketball. Additionally, guidance counseling is available at each location.
We thank you for joining us in our first Online Auction and taking time to look through our fun and unique items. Each year the YMCA of Long Island holds an Auction Dinner Dance to raise money for our teens. In light of the recent devastation from Hurricane Sandy, the YMCA of Long Island cancelled their Annual Diamonds & Burlap Auction Dinner Dance and we have creatively taken those donated items and put them here for you to bid on!
When you give to the Y, your gift will have meaningful, enduring impact right in your own community!