Auction Ends: Feb 18, 2012 11:00 PM EST
Art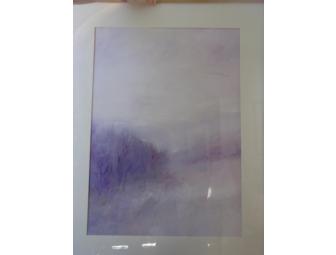 February at Trapp's
Item Number

111
Item Description
Bonnie Acker
Original Oil on Paper
(21w x 29h plus frame)
"February at Trapp's"
Bonnie Acker is a lifelong artist, activist, and community volunteer. Her work is extraordinary, ranging in media from oil to pen and ink. Her illustrations celebrate food-and-farming organizations, affordable housing groups and many other nonprofits. Her paintings may be seen in four Vermont galleries in Shelburne, Stowe, Warren Village and Woodstock. She volunteers at the IAA helping with food workshops, gardening and art workshops.
"I love that students are learning about food, getting outside and finding their voices through art. Their insights are inspirational and give me great optimism that the world can be transformed."
Special Instructions
Bidding will continue on this item at our Silent Auction on 2/19/12, 6 Archibald St., Burlington, VT. We will continue bidding for you up to your maximum bid if you can't be there in person.