Description
Take advantage of this rare opportunity for you and three friends to join Hall of Fame member Betsy King for a round of golf on her home course, Pinnacle Peak Country Club in Scottsdale, AZ.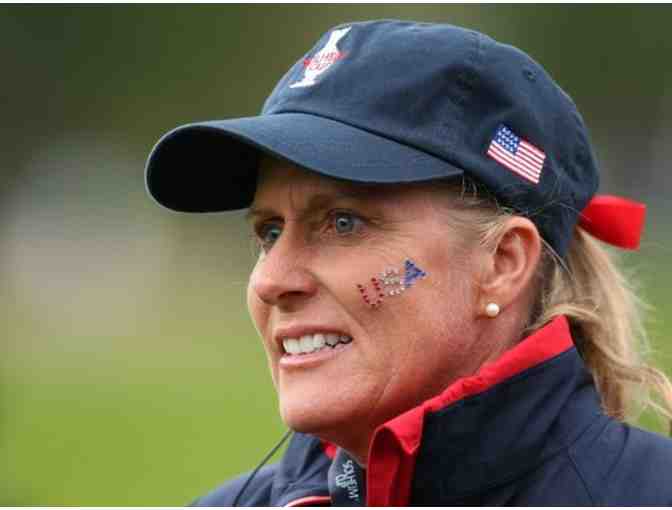 Of course, Betsy King is best known for her amazing LPGA Tour career, winning six major championships (including two US Women's Opens) and 34 LPGA Tour victories in all. But most people never get to know the humble and gracious private Betsy. She is committed to doing good in the world through her charity, Golf Fore Africa, and by donating her time to help other charities, like the AWGA, fund educational and charitable programs. Don't miss this opportunity to meet and play golf with Betsy. Pinnacle Peak is a secluded gem that many have heard about but few have played. Put them together and you get a once-in-a-lifetime playing experience!
The play day will take place between May 15 and Sept 15, 2019 and the AWGA will coordinate the scheduling between Betsy and your foursome.
Thank you Betsy and Pinnacle Peak CC for your gracious support of this fundraiser.