Description
Belle Mont Farm 5-Night Stay. Basseterre, Saint Kitts and Nevis, Caribbean
Belle Mont Farm ("Beautiful Mountain") is a luxury Caribbean resort in St. Kitts surrounded by Kittian Hill's 400 acres of lush rain forests, organic farmland, and pristine beaches. The expansive property features modern conveniences, plush bedding, open verandas, and unparalleled views of the area. The eco-friendly hotel serves the freshest produce delivered directly to the accoommodation's front door and includes a sprawling organic farm offering a range of tropical fruits. A plethora of dining experiences await, from onsite restaurant The Kitchen, vibrant bar The Mill, and an extensive tasting menu at one-of-a-kind dining outlet CoCo House. Delight in the numerous property activities, including an expansive 18-hole golf course at Irie Fields, which sits atop farmland, allowing players to delight in the tropical produce available.
Room: King Guesthouse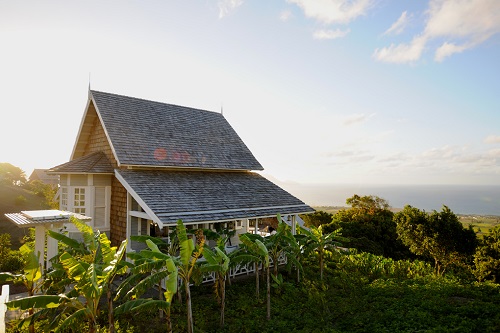 Vendor: Winspire
Special Instructions
Please Note: Stay must occur between July 1, 2019 - June 30, 2020. Stay is for single or double occupancy. Reservations are subject to availability and we recommend booking at least 60 days in advance. All purchases are non-refundable. Extra nights may be available for additional fee. All taxes/resort fees responsibility of purchaser.