Description
Treat yourself to a beautiful piece by BERNSTEIN WOODWORKS http://bernsteinwoodworks.com/
Turned, segmented wooden bowl. 3 inch high by 6-1/2 wide $300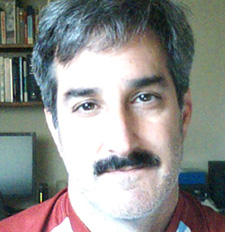 About the Artist
My name is Steve Bernstein.
In my turned work I aim to create pieces that capture your interest, while deceiving you about how the piece may have been made, even if you are also a woodworker or woodturner. I strive to develop a style that is uniquely and identifiably my own, inspired by other woodworkers, and for that matter artists in other media.
The pieces are typically finished by hand rubbing with two to three coats of Tung Oil.
I first developed my love and enthusiasm for woodworking in middle- and high school woodworking classes. Otherwise, I am self-taught (but I have read a lot of books!). I've been working in my own shop since around 1989, and have been turning since 2004.