Unique Experiences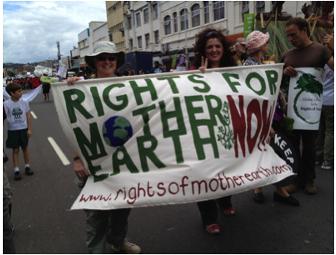 $500 Fund a Need: Community Rights Program
Item Number

136
Estimated Value

500 USD

Buy Now Price

500 USD

Quantity Available

0

Sold

0
Item Description
Community Rights not Corporate Rights. Fund a Democracy School and help a community fight corporate harm.
Community Rights: At the heart of the Community Rights Program is the belief that the rights of people are more important than the 'rights' of corporations to make a profit exploiting communities and resources.
With Your Support we are providing a new intellectual and activist framework:
Rights of Nature: This common-sense concept turns on what for some is a revolutionary idea: that Nature should have standing before the law, and is entitled to all the protections the law can afford.
Corporate Personhood: Corporations are not people, and should not have the same 'rights' afforded to people. Our Community Rights Program seeks to put corporations back in their proper place – in the hands of citizens.
Restoring Democracy: It's time to put the 'we the people' back into the democratic process. Community Rights provides a legal and organizing model for citizens to assert their inalienable rights
Special Instructions
"Bidding" on a Fund-A-Need item is considered a donation directly to benefit a certain program, activity, grant or class. All amounts for "Fund-A-Need" purchases are tax deductible donations to Global Exchange, 501(c)3 organization and my be eligible for a company matching contribution.