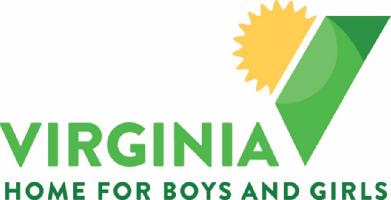 Band Together 2020
Virginia Home for Boys and Girls' Largest Fundraiser!
Join us for an unforgettable sparkling evening to help children in crisis!
BAND TOGETHER is our largest fundraiser of the year that helps us operate our 30+ acre campus where children in crisis learn to heal from their trauma.
Space is limited, so buy your tickets before we sell out, then come enjoy an evening with friends who share your passion for helping children.
Virginia Home for Boys and Girls is especially thankful for our presenting sponsor Heartwood Wealth Advisors who has been committed to VHBG's Band Together for 12 consecutive years.
We cannot wait to see you there. Thank you!
Live Event Details
Fri Sep 18, 2020
7PM - 11:30 PM EDT
The Rotunda at The Science Museum of Virginia
2500 W Broad St Richmond, VA 23220
Add to My Calendar
Get Directions
This year we've partnered with the band TRADEMARK – RVA's answer to funk music – to attract donors to this extremely popular event. Known for their elegance, showmanship, outstanding vocalists, and professionalism, TRADEMARK generates excitement from the time the lights illuminate the stage and instantly displays their years of entertainment excellence from their opening note. Trademark will keep guests of all ages on the dance floor all night. The band covers Motown, disco, R&B, pop, rock, contemporary, along with swing and jazz...offering something for everyone. In addition to dancing and hearing great music, guests will enjoy gourmet delights, drink legendary libations, and best of all, support a worthwhile cause.
Become a Sponsor
Find a sponsorship level that works for you and supports our children! Your company name and logo will be shared amongst Richmond's Top Philanthropists and your sponsorship goes directly to help children in need. Click "Order Tickets" above to choose your sponsorship level or contact Sarah Blazincic via email at Sblazincic@vhbg.org for more information.