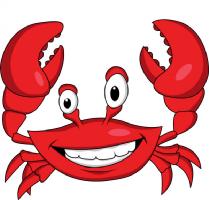 Now more than ever we need your support!
The programs and non profits our Club supports have been stretched in 2020 trying to meet the needs of those effected by COVID 19 and fires. Job loss, childcare scarcity, illness and fire loss have touched us all. We all know someone who has been effected. Help us support these efforts while enjoying the same delicious meal AT HOME with your PARTY POD! Limited number available. You will be contacted to schedule a pick up time the afternoon of January 23, 2021.
Interested in donating to our event? We need WINE, auction and raffle items!
Show your support by clicking on the "Donate Items" button to contribute to our catalog.

Give a little and get a lot in return.
Whether you have 1 item or 100 to contribute, your participation is an invaluable part of our fundraising efforts. By donating an item or service directly online, you'll be helping to raise money for our organization, and you'll receive a mention on our site that can link back to your own web page.
Live Event Details
Join us for our Annual Yountville Kiwanis Crab Feed - "At Home Addition" for 2021! The same high quality and delicious meal prepared by the Moore Family can be picked up and enjoyed with your PARTY POD safely at home! Dinner kit will include an ample amount of high quality-fresh crab, a pasta kit, salad, bread, dessert and a bottle of white wine.
A limited number of dinner will be available. Each $150 purchase provides plenty of food for 2 people with leftover but more importantly, support our Kiwanis Club and the over 25 projects and organizations we support each year.
You will be contacted to set up your pick up time slot for Saturday, January 23 the week before! Also, limited delivery will be available in Yountville for those who need assistance.