Live Event
Thu Apr 5, 2012
6PM - 10PM EDT
The Music Hall is at 28 Chestnut Street in Portsmouth, NH. A pre-show VIP reception will be held at 6:15 at the Music Hall Loft at 131 Congress Street in Portsmouth. VIP concert tickets are $85 with the pre show reception.
Top Bidders
fullplatepro

$275

joyceanndolphin

$220

jpwieczorek

$171

mclarkri

$100

greenqq1

$50
Celebrate another year of RAIN in West Africa by finding deals that give more!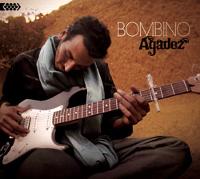 From March 15 to April 5th, RAIN will be auctioning fun and unique items to support our programs in West Africa!

"Soul of the Sahara" is a benefit concert featuring international musician Bombino. Items in this auction will not be available at the live event!
This auction is part of our annual fundraising efforts, so dive in and start bidding to make sure we can say "Yes!" to nomadic communities who are asking for our help in 2012.

Be sure to check back as we add more items!
Don't see anything you like? You can still make a difference - click on "Donate Cash" in the left side bar to help us reach our $5K goal!
Interested in attending the concert in Portsmouth? Click here to purchase tickets!

Spread the word and use the "Refer Friends" button!

Get out there this Spring!