Auction Ends: Mar 22, 2014 10:00 PM EDT
Cambridge Montessori School is celebrating its 50th Anniversary! Buy your tickets today to enjoy dinner, music, a silent auction and a special keynote presentation by Wil Haygood, author of The Butler: A Witness to History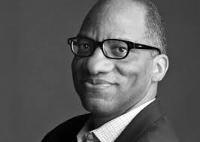 On March 22, 2014 Cambridge Montessori School will be celebrating its 50th Anniversary at the Gala to raise money for our school. Buy your tickets to the Golden Gala today and get ready to bid on items during our mobile bidding event.
Tickets are purchased through this site managed by Bidding for Good, which will be helping us run a successful mobile silent auction on the day of our event. When you buy your tickets, the site will ask you to register or sign-in. If you have bid on items with Bidding for Good in the past (it's the same organization we have used for our online auction in past years), you will simply sign in and buy tickets from there. If this is your first time using Bidding for Good, you will be asked to register. This will help us on the day of the event and make our silent auction a seamless part of our Gala.

What ticket options do I have?
You can also purchase special VIP access tickets which include: pre-event reception with Wil Haygood, priority seating, a night stay at the Royal Sonesta, spa gift card, and more! Gala ticket prices start at $200. Check out all the offerings on the "Order Tickets" page and click "More Info" next to each ticket option.
What else is happening at the Gala?
In addition to our very special keynote speaker, Wil Haygood, we will also be offering a full dinner, musical entertainment, and an online mobile auction! This year, the mobile silent auction will replace our live auction. Classroom projects and other special items will be available for your bidding pleasure! Participation in the silent auction will help us raise much-needed funds which help support Cambridge Montessori's commitment to a diverse community, enriching programs and curriculum and all the "extras" that make CMS special including the arts, athletics and a variety of off-campus experiences.
Want to make your night extra special?
We're planning an exciting 50th Anniversary celebratory event, so please buy your tickets today. It's easy. It's convenient. It's important!
Become a Sponsor
If you or your organization would like to become a sponsor please complete our simple form and we will contact you.