Shop-a-Paw-Looza Has Closed!
Thank You for Bidding!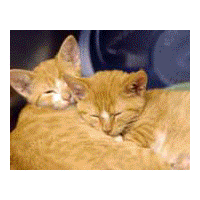 As we tally the results of Shop-a-Paw-Looza 2015, we would like to thank everyone who made this possible, including our sponsors, our auction donors, and our many supporters who generously bid to help the dogs and cats at the Maryland SPCA.
Gift cards, certificates for services, etc. will be mailed and emailed to auction winners at no cost. Actual items can either be picked up from the MD SPCA on Tuesday, November 3 from 4:30 to 6:30 p.m. and Saturday, November 7 from 9:30 to 11 a.m. - or shipped for a flat rate of $15 per bidder (not per item). If purchasing more than one item, they will be grouped together for shipping. Please refer to item details on the auction website, as some items must be picked up from the MD SPCA (i.e. we can not ship alcohol, wine, very large/heavy items, etc.)
The cats and dogs thank you for your bids!
THANK YOU!
This year's auction media sponsors are
Maryland SPCA
The Maryland SPCA improves the lives of pets and people in the community. For more information on our shelter, or to see the animals available for adoption, visit our website.
Maryland SPCA
3300 Falls Road
Baltimore, MD 21211
410.235.8826