Featured Sponsors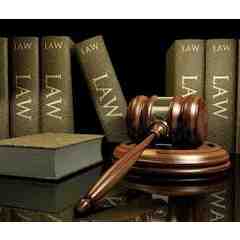 Callis Papa & Szewczyk, PC
Donate Cash
Auction Links
Top Bidders
dh8680b7f

$600

mkc7c7269

$160

aha8f0916

$150

vb870e765

$115

sb39101f9

$100

af56a8e83

$100

cs88bedaf

$90

wj11e71e8

$85

krfada4b4

$65

MOLIL

$65
Kick up your heels, raise a glass, and toast to all that makes St. John Neumann Catholic School sensational!
You are invited to be our guests at GLITZ, GLAMOUR, AND ALL THAT JAZZ! A signature event that will amplify all Gatsbyera grandiosity that exemplify the Roaring '20s. The glamorous evening includes a delicious dinner, exclusive live and silent auction packages, an All Aboard the Christmas Express room, and the Back Room - a load of wonderful items that fell off the back of the truck! What is sure to be a memorable evening, GLITZ, GLAMOUR, AND ALL THAT JAZZ is not to be missed!
Experience the thrill of live bidding led by "That One Guy", Todd Thomas! As the in-game emcee for the St. Louis Cardinals, Thomas is used to revving up the crowd. Be the winning bidder on elegant dining experiences, travel adventures, art, spectacular group packages, family packages, and everything in between!
We want everyone to enjoy a festive, elegant evening - 20's attire is encouraged!
Get a ticket – or an entire table of friends together – today for GLITZ, GLAMOUR, AND ALL THAT JAZZ!
Live Event Details
Sat Nov 12, 2016
5PM - 11PM CST
The Quilligan Center
142 Wilma Drive Maryville, IL 62062
Add to My Calendar
Get Directions
Tickets are $40
5:00 Doors open and Silent Auction Begins
6:00 Opening Prayer and Dinner is served
7:00 Silver Silent Section Closes along with Sign Up Room
7:30 White Silent Section Closes along with Christmas Room
8:00 Gold Silent Section Closes along with "Back Room", Drawing for Golden Ticket and Live Auction Begins
8:45 Fifteen Minute Intermission and Round 1 of "Noodles or Gams" for $5 - Snacks Served
9:00 50/50 Drawing is done and Live Auction Resumes
9:45 Fifteen Minute Intermission and Round 2 of "Noodles or Gams" for $10
10:00 Live Auction Resumes
Final Drawings - "Gatsby's Vault" winner revealed and "Diamond Line" announcement is made
Become a Crusader Sponsor!
We LOVE our extraordinary CORPORATE and EVENT DAY sponsors and partners!
VISIBILITY! SJN reaches families in Maryville, Glen Carbon, Troy, Collinsville, and beyond! Your business would be promoted in multiple communities. Our annual 5K and Golf Classic draws people from all over the region. Our annual Dinner Auction routinely brings in $100,000 plus in revenue, reaching a large crowd that supports our youth and our community.
NETWORKING! Business is all about relationships. Finding ways to build them is a true bang for your advertising bucks! Let SJN help connect you with other professionals in our community. SJN is full of people who are decision makers at their place of business. Advertise your business at our fundraisers and events and make those connections!
POSITIVE PUBLICITY! Showcase your business as one that supports youth and education! Get that positive exposure for potential consumers by leaving a mark in their minds every time we highlight your business as one of our Corporate Sponsors!
CLICK HERE for details and pricing for both CORPORATE and EVENT DAY Sponsorships!
TO PURCHASE, Click on VIEW ITEMS