Featured Sponsor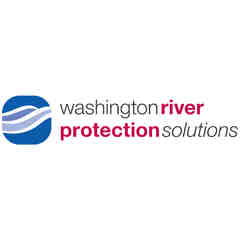 Washington River Protection Solutions
Donate Cash
Top Bidders
mm8eb6842

$860

csfa0c9c9

$700

ts323d768

$670

kl56d68bc

$560

Raymie

$420

ms818a3ba

$410

dh5a202d4

$404

EAEAndante

$340

md0c8b878

$335

nb7e89b59

$330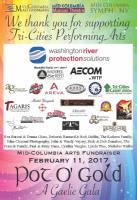 Mid-Columbia Arts Fundraiser
Pot O'Gold: A Gaelic Gala
Thank You for supporting the arts in our community!
Live Event Details
Sat Feb 11, 2017
6PM - 11PM PST
Three Rivers Convention Center
7016 W Grandridge Blvd, Kennewick, WA
Add to My Calendar
Get Directions
The Mid-Columbia Mastersingers, Musical Theatre, and Symphony present the second annual Mid-Columbia Arts Fundraiser
"Pot O'Gold: A Gaelic Gala"!

We'll be throwing the fundraising bash of the year in the great Scottish and Celtic traditions of fine food, libations, and lively entertainment
WHAT YOU CAN EXPECT
Themed food in the form of hors d'oeuvres and carving stations that are open throughout the night, so you eat as much as you want when you want

Libations with cash bar offerings and plenty of wine available for you to pour yourself at your table

Online auction items that open January 30 for early bidding

Live DJ and dancing towards the end of the night when the gala is in full swing

A variety of activities and games to entertain and amuse
FEATURED LIVE ENTERTAINMENT
Live entertainment featuring collaborative performances by all three arts organizations of traditional Celtic folk songs that explore the rich and powerful history of Ireland.
TICKETS AND SPONSORSHIPS
Several ticket levels and sponsorship options are available. Consider filling a table of 8 or 10 with your closest friends or having your business serve as an event sponsor. Individual tickets start at $100.
Thank you to all our wonderful sponsors!