Auction Links
Top Bidders
le6913576

$500

zhf025369

$270

dg04a1f86

$270

bichonwheels

$161

Iwantit

$150

bwc42b2f2

$100

kwd33ac41

$100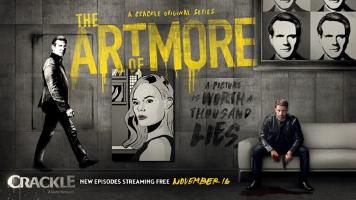 Crackle, a unit of Sony Pictures Television, programs Hollywood movies, popular TV shows, original series and feature films for the world's connected audience. Crackle is always freely accessible with no subscription or commitments required. Our streaming service houses a robust library of original content available anytime, anywhere on every connected device.
New episodes of Crackle's critically-acclaimed drama, "The Art of More" will premiere 11/16. www.crackle.com/the-art-of-more-season-2
This high-stakes drama is set against the New York auction scene, where power and violence rule. Behind the seductive façade of high-priced collectibles lies a dark underbelly of art fraud and global terrorism. Stars Starring Dennis Quaid ("Vegas," "Fortitude"), Kate Bosworth (Still Alice), Cary Elwes (The Princess Bride), Christian Cooke ("Magic City"), Merritt Patterson ("The Royals," "Ravenswood") and Sandrine Holt ("House of Cards," "Mr. Robot").
Inspired by the series, Crackle is hosting an art auction featuring original and contemporary takes on famous works of art, benefitting the Movember Foundation in support of men's health.
The art in this auction is available for bid until 11/16.