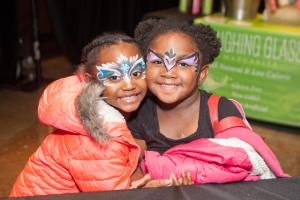 The Holiday Heroes LAST CHANCE Auction is Open!
The Holiday Heroes - Last Chance Auction is now open.
We have a few items still left from Holiday Heroes, and we want to give YOU one last chance - to bid on those items you missed the first time around - and also help underserved children!
This is only open until Wednesday, December 14th at 1PM! Please bid early and often! And secure your bid by placing a maximum bid.
Last chance. 19 items. All proceeds go directly to funding at-risk children in the Bay Area!
And we have a chance for you to further assist some at-risk children. Please see our holiday ice skating party item. Should you want to support but not underwrite the full amount, you can donate online at www.wenderweis.org/donate.
Thank you SO much! And HAPPY HOLIDAYS to you and yours!
Make Your Bid to Support HOLIDAY HEROES and at-risk children!
This is your last chance to help at-risk children via our online auction.
Don't miss out on your opportunity!