Donate Cash
Auction Links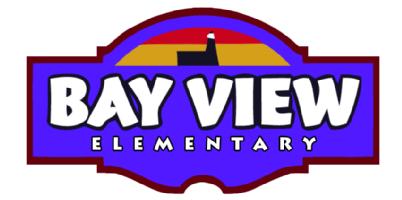 The Bay View Elementary online auction here!
Our online auction is live on at 8:00am PST on Monday, March 13! The funds we raise from this event and the silent auction on March 24 help pay for art, music, science, technology, afterschool, library, and other programs.
We have surf and swim lessons, hotels and condos in Tahoe, the Caribbean, Mexico Santa Cruz and other great places, tickets to museums, theater and sporting events, gift certificates to some of Santa Cruz's best adventure spots, stores and restaurants, and much more.
There's still time to add items, so if you can contribute anything, please click the "Donate Items" button and let us know! We'll add you to our web page and link back to yours.

Get ready for our live event, a silent auction on March 24 with music, dancing, a cash bar, and lots of fun with our Bay View school community. We'll continue bidding on a select few of the items you see here online, and will have more available for the first time: classroom art projcts, teacher experiences, and more.
Avoid waiting in line on March 24! Buy tickets now for the live event, start bidding online and join us for music and fun.
Live Event Details
Fri Mar 24, 2017
7PM - 10:30 PM PDT
r. blitzer gallery
2801 Mission Street??A?A? Santa Cruz, CA 95060
Add to My Calendar
Get Directions
Join your Bay View community on March 24, 7-11pm at the r. blitzer gallery for live music, drinks and light appetizers while you make a last-chance bid for online items, plus class art projects, teacher experiences, work from local artists and builders, and more.
Avoid waiting in line and buy your tickets now!
Become a Sponsor
Huge thanks to our sponsors, who are helping to host us, feed us, and quench our thirst. We couldn't make this happen without these generous contributors.
Want to join them? Make an in-kind or cash donation, and we'll add your company's logo and link to your web page, too!
Some of the items available now ...