Donate Cash
Auction Links
Top Bidders
Thank_you_Yan_and_Ulga

$1,000

hp3e36c20

$750

tmc0d7280

$210

js7eb0eb4

$150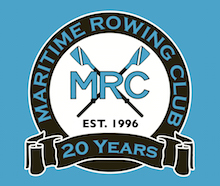 New Canaan Crew is hosting a silent auction to raise funds for our new boathouse
WHY GIVE?
Due to the rebuilding of the swing bridge (Walk Bridge) behind our current boathouse, Maritime/New Canaan Crew is being forced to move. The new boathouse will cost nearly $2 million to rebuild.
Over 20 years, the successes on the water have been many, but more importantly, the life skills taught, the friendships made, and positive character development that has happened at our boathouse have been transformational.
Please consider making a donation, participating in our silent auction, or you can even buy a brick! The success and future of our boathouse is in our hands.
Live Event Details
Sat Apr 1, 2017
6:30 PM - 9:30 PM EDT
Dolce
32 Weed Ave, Norwalk, CT 06850
Add to My Calendar
Get Directions
New Canaan Crew invites you to join us in celebrating 20 years of success at Maritime Rowing Club
Join us for a fun evening to reconnect with your MRC/New Canaan Crew friends and coaches, as well as a fundraising event for our new boathouse.
There will be an open bar, hors d'oeuvres and a DJ. Cocktail attire so bring your dancing shoes!
Order your tickets here by March 27, 2017.
Buy a Brick!
Want to be a part of the new boathouse? Now you literally can!
Become a part of the new boathouse through the following ways:
Personalized bricks which will pave the entrance to the new boathouse. Order your brick here
Naming rights to spaces in the new boathouse (e.g. boat-bays, workout rooms, rowing tanks, etc.). If interested, contact Yan at (203)858-5712 or Andrew Campbell at (202)317-0652.
Unforgettable Experiences