Featured Sponsors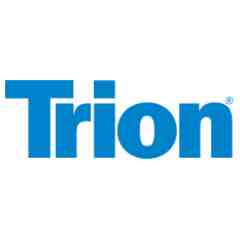 Trion Industries Wilkes Barre
Donate Cash
Auction Links
Top Bidders
jm9fcf2bf

$250

wwa17c4f1

$178

ws03ac209

$90

kd778ca57

$80

luvmyfamily

$70

jk1771762

$46

bt2248f68

$44

jm172cf93

$35

disneydog

$35

lg4076f40

$35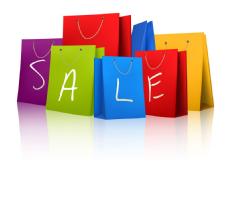 After Auction BLOW OUT SALE Starts NOW
Over the next 2 weeks we will have 2 more sale events that you won't want to miss!! This will go toward meeting the Fiscal Year End Goal!
Items sold on the
AFTER AUCTION BLOW OUT SALE
ARE as low as
90% OFF RETAIL
Did you miss the chance to bid or was there an item you were out bid on? Were you a donor whose item didn't arrive in time? Did you lose out at the last minute?
Well, there is still a chance...
to get a GREAT DEAL and do something REALLY IMPORTANT for your FAVORITE PBS STATION!
There will be limited time BUY IT NOW items too! Today we will began listing the items that missed the first deadline for donations and items that were not sold.
The support gained on the auction each year is a vital component of the fiscal year budget. Your time, attention and generosity plays a critical role in attaining the revenue needed to continue community outreach programs and is very deeply appreciated.
How do I know if I am a winning bidder?
How will you receive your item's if you are the winning bidder?
Do you have questions like these.....
Items designated as shipping had $3 minimum shipping fees added to the final winning bid price on a per bidder basis; not per item. Therefore, bidders who had multiple $3 shipping fee item winnings will incur only (1) shipping fee in most cases unless otherwise indicated or communicated prior to charges being incurred. Shipping fees were indicated within the item descriptions and did not exceed a maximum amount of $15. If an item's shipping fee was larger than $3, winning bidders will be notified to see if they are interested in picking up their item(s) instead. If not, then shipping may be charged up to the amount listed and will not exceed the listed amount. Fees may fall below that listed amount when possible.
If an item is too large or valuable to ship then it was designated as pick-up and can be picked up at WVIA Public Media, 100 WVIA Way, Pittston PA 18640. You are also welcome to call or email: (570) 602-1122 OR wviaauction@wvia.org OR amandauzzolino@wvia.org. If you are the winning bidder of more than one item and those item's can be combined in order to reduce or eliminate your shipping fees we will do our best to accommodate. However, items will only be available for pick up when a winning bidder has won an at least one pick up item on the auction. Pick up and shipping schedules are:
Items Shipped: within 5 days of purchase/closing (received within 7-10 days or sooner)
Items for Pick-up: Starting Thursday, May 25th the WVIA Public Media Studio's in Pittston will be open for pick up's...If you purchase an item on the AFTER AUCTION BLOW OUT SALE you will need to wait to receive a message via email telling you that your ITEMS ARE READY FOR PICK UP.
Pick up Schedules: 5/25 10AM - 6PM; 5/26 10AM - 3PM; 5/27 11AM - 2PM; 5/30 - 6/1 10AM - 6PM; 6/2 10AM - 3PM; 6/3 11AM - 2PM
Winning bidders will be contacted via email beginning Saturday, May 21-Monday, May 23rd from the first auction. If arrangements cannot be made via email for special circumstances or pick-up's then calls will begin Tuesday, May 24, 2017 after 11:00AM EST. Please only contact the auction offices directly AFTER those times in order to allow for close out procedure time. Only call backs prior to those times will be able to be accepted and processed. If you receive voicemail due to high call volume on or after Tuesday, May 24th your message will be returned within 4 hours during normal business hours Monday - Friday or by the next working day.
AFTER AUCTION BLOW OUT SALE calls will be made within 5 days of item purchsaes online.
CHECK OUT SOME GREAT NEW DEALS
Friday thru Sunday!
There will be GREAT NEW ITEMS from these sponsors.....