Auction Links
Top Bidders
zzzpirate

$782

jc76d55eb

$361

AZcici

$358

ms07585ac

$274

pk5275f16

$250

epa8af51f

$250

rgrijal1

$215

tb969d84e

$215

okiedjm

$214

jasonmalfait

$187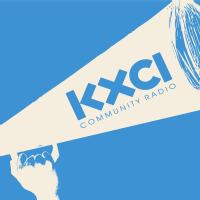 The Online Auction is Open!
KXCI's Spring Into Summer 2017 Auction closes at 11:59 pm PDT August 22nd, just before the stroke of midnight. All proceeds support KXCI 91.3FM Community Radio whose mission is to connect the communities of Tucson and Southern Arizona to each other, and to the world, with informative, engaging and creative community-based programming. Auction items range from everything you need for a regional staycation to donated items guaranteed to delight and surprise. So, tell your friends, family, community. Let the bidding begin!
Make Your Bid to Help Bring More Music and Community to Tucson and beyond.
Now is your chance to not only get all the great items you want and to do it knowing you are helping support our organization and mission. KXCI Community Radio (91.3FM terrestrially and streaming online via KXCI.org) is a Tucson institution.This independent, community-centric and passionately eclectic station has been broadcasting for more than thirty-three years from the historic Armory Park neighborhood. And on August 30th, select broadcasts will begin from the new Congress Street Studio.
With more than 30,000 listeners and 3,000 supporting members, KXCI is an essential platform for connecting the communities of Tucson and Southern Arizona. Nationally recognized as one of the United States' best community radio stations, KXCI offers a diverse range of programming from adventurous and inclusive music mixes to progressive public affairs programming. Listeners tune into Locals Only, the Vinyl Frontier, or Arizona Trails to hear the defining Tucson sound.
Here are some amazing experiences and opportunities, plus there are 170 more inside when you click on "View All Items" including a dozen guest DJ opportunities.