Auction Links
Top Bidders
AZcici

$227

westwind25

$185

okiedjm

$169

aad79f91b

$120

ac01fa95a

$112

DesertLeaf

$109

mbandjj

$100

jghiggins

$92

mfcb

$80

jre0f3ffb

$75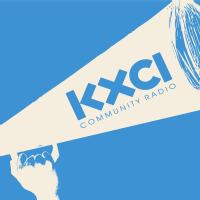 The Online Auction is Open!
The Spring Into Summer 2017 is now open. The auction will run from now until August 22, 2017, with proceeds going to KXCI 91.3FM Community Radio in order to connect the communities of Tucson and Southern Arizona to each other, and to the world, with informative, engaging and creative community-based programming. Auction items range from exotic vacation getaways to donated items guaranteed to delight and surprise. So, tell your friends, family, community. Let the bidding begin!
Make Your Bid to Help Bring More Music and Community to Tucson and beyond.
Now is your chance to not only get all the great items you want, but to do it knowing you are helping support our organization and mission. KXCI Community Radio (91.3FM terrestrially and streaming online via KXCI.org) is a Tucson institution.This independent, community-centric and passionately eclectic station has been broadcasting for more than thirty- three years from the historic Armory Park neighborhood.
With more than 30,000 listeners, and 3,000 supporting members, KXCI is an essential platform for connecting the communities of Tucson and Southern Arizona. Nationally recognized as one of the United States' best community radio stations, KXCI offers a diverse range of programming from adventurous and inclusive music mixes to progressive public affairs programming. Listeners tune in to Locals Only, the Vinyl Frontier, or Arizona Trails to hear the defining Tucson sound.
KXCI is currently in the process of opening a new adjunct studio at Club Congress in the heart of downtown Tucson where they will be broadcasting live and hosting in-studio sessions with local musicians and touring bands, placing them even more directly at the forefront of music and culture in the Southwest. Listen live here or here and enjoy a two week archive of all programming here.
Here's some great donations- there's more inside when you click on "View All Items." Plus we're going to be adding in new items throughout the auction!