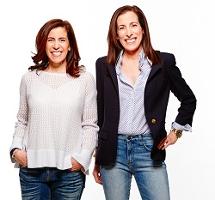 Bid generously on your favourite items and experiences to support homeless youth!
Bidding deadline: Thursday, November 2 at 8:30 PM.
Take a look at this collection of amazing items and experiences at Eva's Taste Matter's auction. From classy watches and accessories to axe throwing, we have something for everyone! Keep it for yourself or get started on your holiday shopping. Either way, every bid goes towards supporting homeless youth!
The silent auction is now open! Start bidding today!
Live Event Details
Thu Nov 2, 2017
6PM - 9PM EDT
Liberty Grand Entertainment Complex
25 British Columbia Road, Toronto, ON, M6K 3C3
Add to My Calendar
Get Directions
At Eva's Taste Matters, enjoy delicious food and drink, live and silent auctions, and seriously hilarous event hosts! Plus, you'll learn more about what Eva's Initiatives for Homeless Youth does from the perspectives of young people who have found home and brighter futures through our facilities and programs. You don't want to miss this dynamic event, in equal parts yummy, eye-opening, and inspiring.