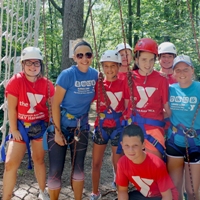 Make your bid today to support our Integration Initiative!
For 13 years, the Hockomock Area YMCA's Integration Initiative has been responding to the emerging needs of local children and families, providing opportunities for children with special needs and disabilities to participate alongside their typically developing peers in YMCA programs, activities and services.
Even if you cannot attend the Legends Ball, here is an excellent opportunity to contribute and get a great deal on items up for bid in many popular categories!

New items will be added every week.

Be sure to check back regularly.