Featured Sponsor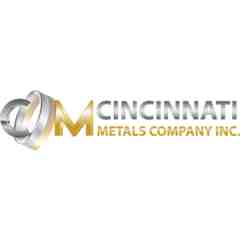 Cincinnati Metals Company
Donate Cash
Auction Links
Madeira Schools Foundation is hosting its annual auction on
Saturday, March 10, 2018
Madeira Schools Foundation is hosting its 33rd annual live auction with a theme of March Madness!
New for this year!
Beer Garden featuring a large screen to watch your favorite teams in action during the event.
March Madness Squares.
Table Pong Competition.
Game day favorite food and beverage stations.
In anticipation of the live event, Madeira Schools Foundation will begin auctioning a number of fun and unique items on February 26, 2018. The more items we have the more money we raise! We are asking for your help in the following two ways:

Order Tickets:
Register for the auction and order live event tickets and raffle tickets now! Simply click on the "Order Tickets" button under the Live Event section of this page.
Give a little and get a lot in return:
Whether you have 1 item or 100 to contribute, your participation is an invaluable part of our fundraising efforts. By donating an item or service directly online, you'll be helping to raise money for our organization, and you'll receive a mention on our site that can link back to your own web page.
Show your support by clicking on the following link to contribute to our catalog of items:
https://www.biddingforgood.com/auction/item/Donate.action?auctionId=306589406
Live Event Details
Sat Mar 10, 2018
6PM - 11PM EST
St. Gertrude Parish Center
7630 Shawnee Run Rd, Cincinnati, OH 45243
Add to My Calendar
Get Directions
Doors open at 6:00 pm and food presentation begins at 7:00pm.
There will be an Oral Auction during which we will auction approximately 10 items.
Reverse Raffle closes at 8:45 pm with first tickets drawn at 9:30pm, and then additional tickets drawn over the course of the evening.
Two Heads or Tails game will be played starting at 9:00pm, one game for those with blue necklaces and one for those with gold necklaces.
Ultimate Apple Package Raffle ticket sales close at 9:30pm with the winning ticket drawn at 10:00pm.
Silent Auction items available for bidding throughout the evening using an electronic device (iPhone, iPad, etc.). The first group of online auction categories will close at 9:30pm, with additional groups of categories closing thereafter in 15 minute increments.
Great Gatherings neighborhood baskets will only be available for bidding the night of the auction, and can only be bid on using good old fashioned paper bid sheets! Last bid accepted at 10:15pm.
Mustang Market Raffle closes at 10:00pm with winning tickets drawn at 10:30pm.
Last call for bar at 11:00pm.
Become a Sponsor
Place your company's logo on our site that links back to your own web page and you could develop new business. We can track how often your logo is viewed and clicked to see just how many people are accessing your site.