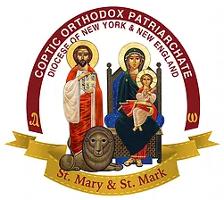 St Mary & St Mark COC Manhattan Winter 2018 online auction fundraiser is now open!
Starting on January 26, 2018, St Mary & St Mark COC Manhattan will be auctioning off a number of fun and unique items to bid on to raise money for our organization - and the more items we have the more money we can raise, so we're asking for your help. Please browse the item catalog and bid with your heart!
Show your support by clicking on the "Donate Items" button to contribute to our catalog.
Give a little and get a lot in return.
Whether you have 1 item or 100 to contribute, your participation is an invaluable part of our fundraising efforts. By donating an item or service directly online, you'll be helping to raise money for our organization, and you'll receive a mention on our site that can link back to your own web page.
Choose "Buy Now" or simply donate!
Since this will be an online-only auction, items will be automatically closed and awarded on Tue, Mar 20, 2018 at 10 PM (Yay! First day of Spring!). Feel free to place bids on any item between now and then. You will be notified if you are outbid and when you are awarded an item.
If you want something right away, just press "Buy Now" on an item and you can instantly be awarded the item.
Lastly, if you just want to support the church during this fundraising period, you can simply donate directly on EasyTithe.
We also want to thank and acknowledge the sponsors who supported our fundraising efforts by advertising in our Gala booklet this past September. You can learn more about them in the Sponsor section at the bottom of this page. Please consider their services if you are in need.
Thank you for your support and God Bless you!