Auction Links
Top Bidders
eb2ced015

$2,200

tm3ac0f4f

$2,200

kw3f88cfe

$770

al15f9d4c

$730

ak42a7e3e

$725

lo0da4306

$620

ebl070912

$554

lg63a4830

$510

bespokes

$430

galaxy10

$403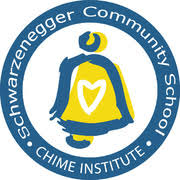 Auction runs from Thursday, March 8, 2018 - Sunday, March 18, 2018 at 8pm.
All proceeds go towards CHIME Charter School to support important school needs such as our library, arts education, classroom materials, school-wide field trips, and a specialized physical education program.
Our Annual Spring Carnival & Auction will be held on campus on March 18, 2018 from 11am to 4pm. There will be over 250 items to bid on in the silent auction. This event is one of our biggest fundraisers and the online auction is a key part of our school's success.
How to BID, WIN, and Pay for your items:
1. Create a account with credit card to be used for payment if you win an item
2. Select the item you want to bid on
3. Review the conditions and restrictions of item carefully before bidding; expiration dates, "new customers only" etc.
4. Watch the item and keep bidding or enter the maximum amount you ultimately would be willing to pay for the item and check the "Proxy Bid" option. The auction program then bids on your behalf against other bidders, up to the amount entered. You will be notified by email if you are finally outbid or you are the winning bidder
5. Winning bidder is responsible for picking up item(s) at CHIME Charter School on the pick up days indicated below. Non-local winning bidders may request shipping for an additional shipping/handling fee of $2
Item Pick Up:
CHIME Charter School
19722 Collier St.Woodland Hills, Ca 91364
Mon. March 19 - Wed. March 21, 2018
7:30 am - 9:00am and 2:00 pm - 4:00pm
Share the auction with friends, family, and community via email and Face Book!.
Check back frequently, new items may be added.
Let the bidding begin!