Donate Cash
Auction Links
Top Bidders
db4ab58a6

$532

ak6145d61

$322

kc390c38c

$310

kw0a0c01c

$239

asc8defc3

$222

ak92ba323

$219

mp88ebd3a

$200

kcf527201

$189

areharts

$183

tbf2b0aa8

$182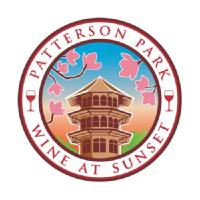 The Patterson Park Wine at Sunset Auction is now open!
The Friends of Patterson Park is a 501c3 non-profit organization with a mission to ensure the vitality of Baltimore's Patterson Park - a 135+ acre historic park established in 1853 in Southeast Baltimore. We work to encourage its use and appreciation by neighbors, visitors, and future generations by caring for the park's historic elements (the 1860 Marble Fountain! the 1892 Pagoda Observatory!), offering free recreational, cultural and arts programming, and supporting more than 600 volunteers annually who plant, mulch, weed, clean and more!

Proceeds from this auction will go DIRECTLY and IMMEDIATELY to support our programming and the park, and we are so grateful for every bid!


The auction ends at 8:15 p.m., on Thursday May 24th.
Thanks for bidding, and have fun!
Thank you to all of our spectacular auction donors!
Check out these unique experiences! Every bid makes our work in Patterson Park possible!