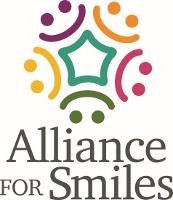 Alliance for Smiles 13th Annual Night of Smiles Gala Online Auction 2018 is now open!
Let the Bidding Begin!
The Alliance for Smiles 13th Annual Night of Smiles Gala Online Auction 2018 is now open. The auction runs from April 10, 2018 to April 17, 2018 at 8 pm. The proceeds support the medical missions for Alliance for Smiles, and by bidding, you make it possible for us to provide free comprehensive treatment for cleft lip and palate anomalies in under-served areas of the world.
Auction items range from incredible art, spa, and travel packages to a 2006 BMW Convertible Z4 Roadster, as seen in James Bond – GoldenEye. The donated items are guaranteed to delight and surprise. So, tell your friends, family, community. Let the bidding begin!
Alliance for Smiles
2565 Third Street, Suite 237
San Francisco, CA 94107
(415) 647-4481 (tel)
(415) 647-7041 (fax)
E-mail: info@allianceforsmiles.org
Live Event Details
Sat Apr 21, 2018
6PM - 11PM PDT
Julia Morgan Ballroom
465 California Street, 15th Floor, San Francisco, CA 94104
Add to My Calendar
Get Directions
Please join us on April 21, 2018 at the Julia Morgan Ballroom in San Francisco for our 13th Annual Night of Smiles Gala.
Each year dignitaries, donors, volunteers, family and friends from around the world attend our gala to celebrate the accomplishments of Alliance for Smiles. Dine, dance and raise a glass to help us raise the funds needed to transform lives around the world!
The evening includes a live and silent auction, three-course dinner, awards ceremony, and dancing.
6:00 – 7:15 pm:
Silent Auction / Complimentary Wine / No Host Bar / Photo Booth
7:15 – 10:30 pm:
Dinner / Program / Dancing / International Dance Performance
Inspired Hors d'Oeuvres
Chef-Prepared Choice of Seasonal Entrées
Special Honorees
Lifetime Achievement Award – Dr. Colin Wong
Volunteer of the Year – Dorothy Ferreira
John Uth Memorial Award for Significant Financial Support – Tai Wang
Purchase Gala Tickets Here: https://allianceforsmiles.givezooks.com/events/13th-annual-night-of-smiles-gala
Become a Sponsor
Place your company's logo on our site that links back to your own web page and you could develop new business. We can track how often your logo is viewed and clicked to see just how many people are accessing your site.