Featured Sponsor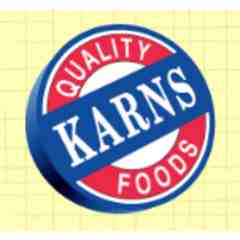 Karns Foods
Donate Cash
Auction Links
Top Bidders
sa449k

$1,325

ls7909683

$1,140

lb3b2abb4

$1,052

cletus

$756

receeda1a

$489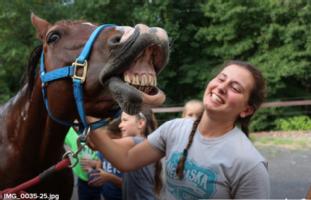 Camp Hebron's Auction IS OPEN. COME ONE, COME ALL, BID OFTEN. Share our event by clicking the Refer Friends.
The 7th Annual Boots and Blue Jeans Auction is now open. The on-line auction will run from March 23, 2019 to April 6, 2019, with proceeds going to the horsemanship program at Camp Hebron in Halifax, PA. Check out our wide range of items OR simply help us by donating to one of the Fund A Need opportunities. PAY ATTENTION SOME ITEMS ARE ONLINE ONLY and end on 4/6/2019.
PLEASE COME TO THE LIVE Event on Thursday, April 11th from 5:30 PM to 8:30 PM for wonderful food sponsored by KARNS FOODS and music on the deck during the silent portion of the auction. You can start your bidding during the on-line portion and finish in person on 4/11/2019.
If life has overwhelmed your schedule don't give up, you can participate by bidding thru the On-Line Auction. Let the Bidding Begin!!
Tell your friends, family co-workers and community to help us make this the biggest event yet. Like in the song "This Little Light of Mine", Don't hide this under a bushel, let it shine and share, share, share!!
Auction Guidelines
Images displayed on each page represent only an approximation of the item being auctioned. More detailed information can be found on the website associated to the item being auctioned.
Camp Hebron warrants neither the quality nor the value of the items or services auctioned and items may not be returned or exchanged.
Gift certificates and paper items will be mailed as First Class Mail at no charge as long as they can be mailed in a standard letter envelope.
Larger items will be shipped UPS standard ground rates and paid by the winning bidder.
Winning bidder will be determined at the close of the LIVE event on 4/11/2019. If the winning bidder is not present at the LIVE event, they will receive an email within 48 hours informing them of their winning bid and options for pickup or shipping
Live Event Details
Thu Apr 11, 2019
5PM - 8:30 PM EDT
Camp Hebron, Breezewood and Mountainside Buildings
Camp Hebron 957 Camp Hebron Road Halifax, PA 17032
Add to My Calendar
Get Directions
Join us for a fun evening of Food, Music, Silent and LIVE Auction for Camp Hebron's 7th Annual Boots and Blue Jeans Auction. As many people in the horse business know, horse programs are not cheap. In order to continue programs and keep the prices reasonable for the clients we serve, we need help.
Event: Thursday, April 11, 2019
Time: 5:00 PM to 8:30 PM
FREE CHILD CARE IS AVAILABLE for the entire event.
Barn Tours - 5PM to 5:30 PM those who would like to see the facility
Hors D'Oeuvres and Silent Auction - 5:00 PM to 7 PM
LIVE Auction starts at 7:30 PM
Music will be playing on the deck (whether permitting) till 7 PM
Camp Hebron is a non-profit Christian camping and retreat santuary in Southcentral PA founded in 1957 by a group of Lancaster Mennonites. They shared a vision for a camping ministry for under-served children from Harrisburg and surrounding areas. Camp was intended to be an outdoor fun experience for city children and was an opportunity to share the Good News of God's Love.
In the decades since, the facility has grown and expanded to include several unique camping and retreat areas, including an all-in-one retreat center, motel-style rooms, bunk cabins, rustic shelters, several cottages and a scenic campground. Today Camp Hebron serves churches, groups, families and campers from regions such as Harrisburg, Lancaster, Baltimore, Philadelphia, New York, and beyond.
Through all the change, one thing has remained consistent: Camp Hebron is a place where people connect with God, with nature, and with each other.
We couldn't do this without our wonderful sponsors.
Karns Foods
Thrivent Financial
MidPenn Bank
Riverview Bank
Dr. John Forney