Auction Links
Top Bidders
ecb5778d3

$400

jbefca68f

$400

kn9cb9474

$270

BEE8910

$261

mm9012bc0

$227

mg0ac48f4

$200

dc0fa35f8

$200

jl2e6c1b6

$160

hk78d50db

$145

satch

$130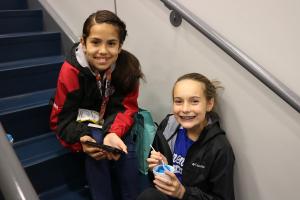 NOW is the Time to Bid!
The Sizer School Silent Auction is now open. The auction will run from February 4, 2019 to March 1, 2019, with proceeds going to Sizer School Foundation in order to support access and equity at Sizer School. Auction items range from exotic vacation getaways to donated items guaranteed to delight and surprise. Be sure to share the auction link with your friends, family and community.
Please note: Winning auction bidders will be responsible for shipping and handling of their item unless otherwise communicated. Charges will be included in final item cost at auction closeout. Further details are included in individual listings.
Let the bidding begin!
Make Your Bid to Support Access and Equity at Sizer School!
Think. Care. Act. For sixteen years, Sizer School has been engaging young people in active learning and empowering them on their educational journey. Regardless of where they start, students leave Sizer with tools to succeed in life and become leaders in their own communities.
Our motto of "Think, Care, Act" is not just something we say, it is something we live.
While at Sizer, all students are ensured equal access to academic resources and enrichment opportunities that make up a Sizer education. The Sizer School Foundation provides needed funds so students can attend field trips, compete on an athletic team and utilize up to date technology. Your winning Silent Auction bid will help Sizer bridge the gap between the funding we receive from the state and our commitment to leveling the playing field for all students. Thank you in advance for helping us sustain this mission-critical work.
Now is your chance to not only get all the great items you want, but to do it knowing you are helping support our organization and mission.
Check Out these HOT Items...