Donate Cash
Auction Links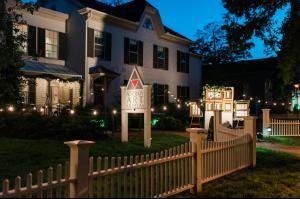 The Academy Art Museum Craft Show again offers an online auction.
The auction will begin on October 1st in conjunction with the Museum's 22nd Annual Craft Show that starts with a Preview Event on October 10th and is open to the public from October 11th to October 13th.
Starting on October 1, 2019, the Academy Art Museum offers in an online auctioning a number unique items. Your successful bids provide critical support to advance the Museum's mission.
Check this site to bid on exceptional items donated by the Craft Show makers.
Note: The photograph of artist/maker Christina Boy appearing at the top of this page was taken by Chris Thomas.
Follow the action....
We welcome your support of the Academy Art Museum Craft Show TODAY!
You can make a difference right now...CLICK HERE for more information!
Keep in mind.....
The Academy Art Museum brings nearly 3,000 people into the community for the Annual Craft Show and our social media initiatives reach over 220,000 people sharing information about our Craft Show and online auction. Donors make the Craft Show possible and provide crucial support to the Academy Art Museum's mission. You can join our donors and sponsors today by CLICKING HERE NOW.
You can find more information about the Academy Art Museum and the Craft Show by going to our website.
Watch us on INSTAGRAM...Celebrating_the_Makers
Listen to the Craft Show Makers on our PODCAST platform.
Of course, follow us on FACEBOOK...@AAMCraftShow