Donate Cash
Auction Links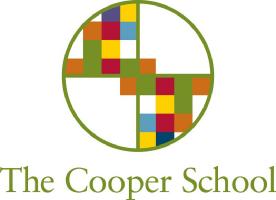 Check out The Cooper School's live and silent auction packages!
So what are you waiting for?...Bid Now!
Place Your Bid!
Whether you're looking for something unique for yourself, searching for a gift for a special someone, or looking to add a little adventure to your life, you can bid now during The Cooper School's first online auction!
Visit our auction site to see all of the incredible items including:
· 2 Tickets to Harry Potter and the Cursed Child on Broadway (Part 1 and 2!)
· A trip to Napa Valley for 2, including a gourmet dinner on the Wine Train and a chauffeured car
· A "Brews Cruise" craft brewery tour
· A Charter Fishing adventure with Saltwater Charters
· Teacher Experiences and Class Art Projects
Good News!
Anyone can bid (and win!) these items. Go ahead and Refer a Friend and encourage them to participate. We don't want anyone to miss the excitement.
It's All Fun and Games….
In addition to our amazing live and silent auction items, we have fun games for all. Buy a $10 strand of beads (or 3) and try your luck at our "Heads or Tails" game, where the winner takes home half the pot. During our Wine Pull, guess wisely and see if you pull the $150 dollar bottle. Take a peak under your seat and see if you've won a special grab bag item. Lastly, buy your Golden Raffle Ticket! We are selling a limited number of tickets for your chance to either win a 3-night stay in Asheville OR a 2-night stay at The Sanctuary at Kiawah- your choice! Will we announce your name as the winner?
Treat your teachers!
If bidding just isn't your thing, but you still want to give, you can support the school in some of the most important ways. Consider donating during our Paddle Raise. At some point during the evening, our Auctioneer will invite you to "raise your paddle" (donate) to help us fund professional development experiences for teachers. We will start the paddle raise at $2500, but you can raise your paddle for $1500, $500, $200… whatever you want! Rest assured that every dollar donated will make an enormous difference to our teachers, and ultimately to your children.
For ALL inquiries, please contact Amanda Brodbeck, amandabrodbeck@thecooperschool.org.
Live Event Details
Thu Apr 18, 2019 12PM -
Thu Apr 25, 2019 10PM EDT
Historic Rice Mill
17 Lockwood Drive, Charleston, SC
Add to My Calendar
Get Directions
Join us on April 25th, 2019 at the Historic Rice Mill at 6pm. Join us for an evening of fun with a cocktail hour, open bar, silent auction, live auction led by Tom Crawford, plated dinner, and live music by Hungry Monk Music.