Featured Sponsors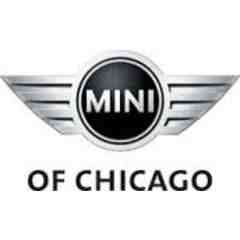 Mini of Chicago
Donate Cash
Top Bidders
wenfern89

$262

lb3b2abb4

$110

dando

$78

themama4

$75

cd102

$65

mq51a03fd

$55

so2c35a90

$50

nickersnake

$50

Japmap05

$27

kb6ce98cb

$25

Closing Soon! Agassiz Elementary School 2019 online auction closes Wednesday!
Time is running out. Make sure your best bids are in. Even if you don't win, you are helping us raise money! Win/win for everyone!
The auction ends May 15th, but you can enter your best bid now. Please don't wait. We expect many are hoping for a great deal, yet we are raising money! Even if you don't get that great deal, your bids help us raise more.
Also, we are STILL adding items. Click on the "Donate Items" button to contribute to our inventory.


Live Event Details
Sat May 4, 2019
7PM - 11PM CDT
MINI of Chicago
1111 West Diversey Please park in the school lot if you drive.
Add to My Calendar
Get Directions
Thank you to everyone who attended our Gala on Saturday!
Also a huge THANK YOU to all of our volunteers! It was a huge success thanks to you. If you'd like to learn more about Friends of Agassiz please go to:
https://agassizschool.org/volunteer-opportunities/
ONE MORE THING- Mention Friends of Agassiz if you purchase or lease a vehicle at a Fields Auto Group location in the next 30 days, Fields Auto Group will donate $500 to Friends of Agassiz!
Get your best price on a new MINI, Lexus, Jeep, Chrysler, Fiat, BMW, Land Rover, Infinity, Volkswagon, Maserati, Infiniti, and more. Friends of Agassiz gets $500. It's that simple. Locations in Illinois, Wisconsin, North Carolina, and Florida.
A Huge Thank You to our sponsors! You can be one too!
Place your company's logo on our site that links back to your own web page and you could develop new business. We can track how often your logo is viewed and clicked to see just how many people are accessing your site.